Coming training workshops
Innovative technologies for wastewater treatment and reuse/recovery
The innovative technologies can be used as stand-alone STP, or to upgrade existing STPs, with a focus on energy/waste, heavy metal recovery. It will cover the different PAVITRA GANGA innovative technologies, as well as their combined application.
Date: 27 and 28 September 2023 at IIT Delhi (New Delhi)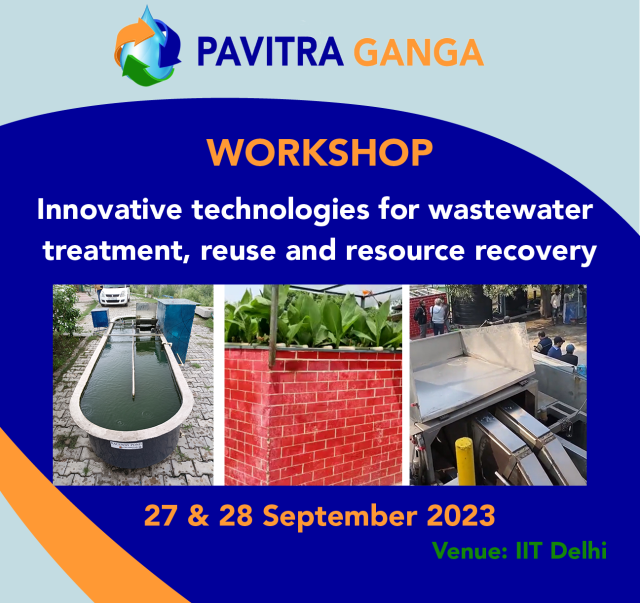 Benchmarking water quality and quantity and use of mobile monitoring solutions
A workshop on Akvo's data collection and monitoring tool will be given, which includes geo-tagged data collection mobile monitoring solutions (low cost sensors + smart phones) and a network of stationary real time monitoring sensors, can quickly and accurately map situations and track changes.
Date: online webinar, date to be determined
 
Indian wastewater, challenges and solutions
In this workshop we will create awareness among EU stakeholders (research, government and private) of the main challenges for India's wastewater treatment. We will focus on the most important pollutants, emerging pollutants, specific climate and hydrological conditions, the economic framework, policy and regulatory framework, … While the focus will be on PAVITRA GANGA's technological and non-technological solutions, we will also build capacity amongst the audience to implement other solutions in India.
Date: to be determined
Toggle all items
Past Workshops on Water Governance
15 January 2023: Workshop 'Minimizing Occupational Risks in Wastewater Treatment: the Role of Technology-based Wastewater Safety Planning'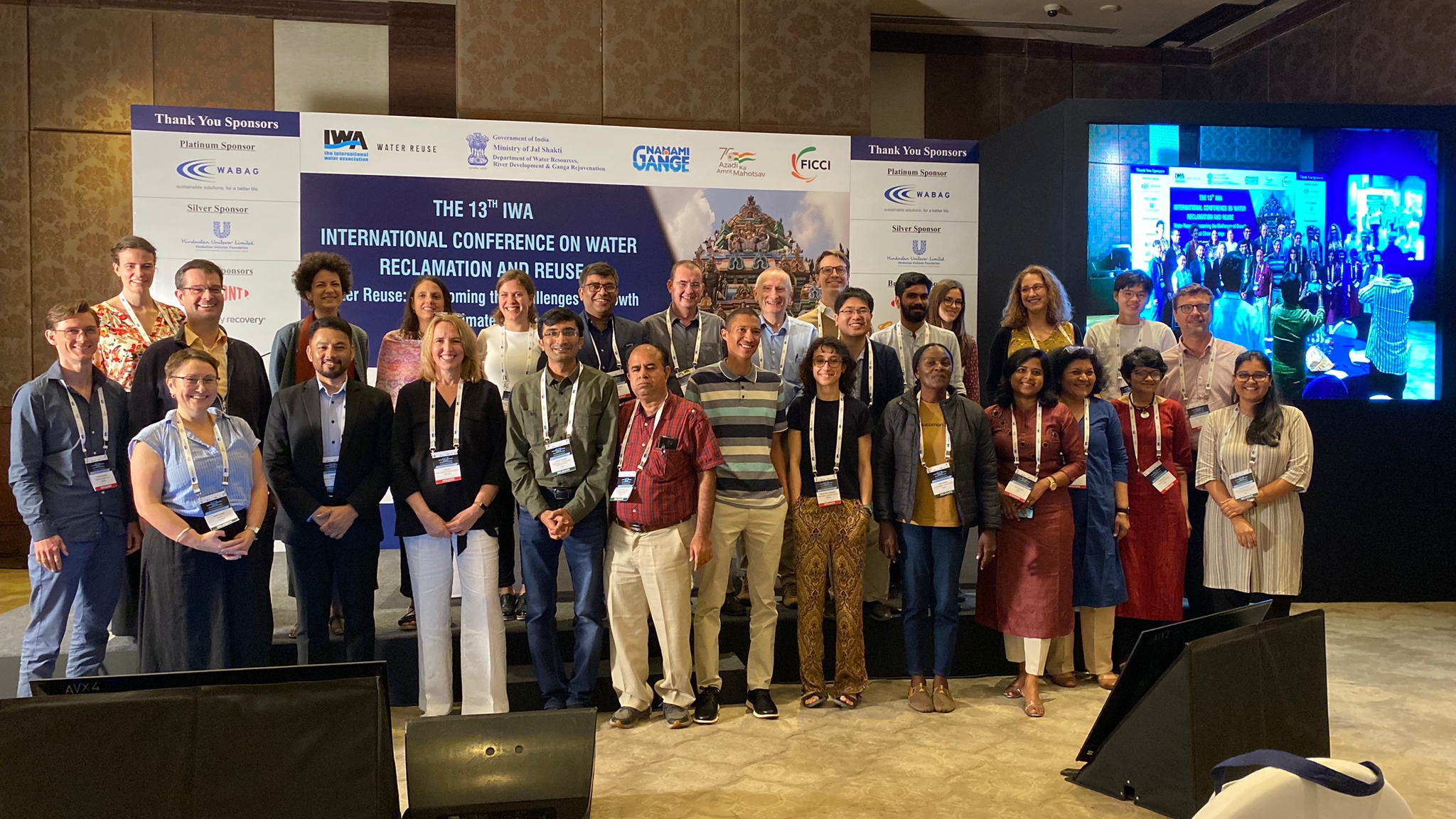 This workshop was organised at the IWA Conference on water reclamation and reuse 2023 in Chennai.
It presented international occupational safety and health guidelines for wastewater treatment workers and introduced technology-based wastewater safety planning as an occupational risk management approach.
The team described the major health hazards related to wastewater handling and discussed the role of risk management approaches. The challenges associated with developing and implementing occupational safety and health guidelines in the Indian context were also on the agenda.
Organizers of the workshop
Claire Furlong, Tineke Hooijmans (IHE Delft Institute for Water Education),
Lena Breitenmoser (FHNW University of Applied Sciences and Arts Northwestern Switzerland)
Mr Anshuman (TERI The Energy and Resources Institute)
Purnendu Bose (IIT Kanpur)
10 April 2022: Workshop Multi-criteria Decision models to support regional water management
Date: 10 April 2022 -13.00 until 16.15
Organized by:
Dr. Lisa Scholten  Delft University of Technology, The Netherlands
Dr. Tara Saharan Delft University of Technology, The Netherlands
Mr. Anshuman  Associate director Water Resources, The Energy and Resources Institute, India
Location: IWA Conference WWRR in Poznan (Poland) Young Water Professionals Workshops
Wastewater collection, treatment and the safe reuse of untreated or partially treated wastewater is a matter of increasing concern in India and globally, where achieving the aspirations of the involved parties remains a challenge. Concerted action by multiple actors would often be required to address the manifold and overlapping technical, environmental, social, economic, and governance concerns. Despite good intentions, champions from within the sector or other societal actors who could facilitate such processes and apply proven methods are often missing or ill-equipped, hindering initiatives for improvement.
Within the H2020 EU-India research and innovation project Pavitra Ganga – Unlocking Wastewater Treatment, Water Reuse and Resource Recovery, which is jointly conducted by several Indian and European partners and funded by Government of India and the European Union, we have designed and conducted co-creation processes with key stakeholders to address such issues in bridging across different views, interests and positions towards concerted action. This included tailoring problem structuring methods (PSM) and multi-criteria decision analysis (MCDA) approaches to facilitate a holistic situational analysis, search for promising solutions, and appraisal from diverse perspectives to overcome common roadblocks to concerted action.
This workshop will take common problem-solving tactics and experiences from the participants as a starting point. Building onto these, the principles, structure and design of alternative problem appraisal, solution generation and decision support processes will be introduced. Their intended benefits and potential pitfalls in making use of these for policy support for wastewater management in reuse in practice are highlighted based on insights from the Pavitra Ganga project and beyond. After completing the workshop, participants will have awareness of issues that hinder concerted multi-action and an initial understanding of how the rich fields of problem structuring and decision analysis methods can help facilitate multi-stakeholder processes towards such action.
More information: Young Water Professionals Workshops – WWRR 2022 – Wastewater, Water and Resource Recovery (put.poznan.pl)